Siljet - specjalny piasek do silanizacji – nowość firmy Danville – jedyny taki preparat na rynku!
Już w sprzedaży!
Umożliwia naprawę porcelany i skuteczne połączenie żywic z metalem, porcelaną, starym kompozytem itp.
Podobny preparat produkuje firma 3M ESPE pod nazwą Cojet (Rocatec).
Służy do trybochemicznej silanizacji metalu, cyrkonu itp.


Skrócona instrukcja użycia:
Pojemniczki z piaskiem Siljet pasują do Microetchera.
Powierzchnie przeznaczone do łączenia adhezyjnego piaskuje się przy użyciu Siljet.
(Metal staje się wyraźnie szary i matowy.)
Nakłada się silan (S-Bond) i suszy się powierzchnie.
Nakłada się hydrofobowy system wiążący E-Bond, rozdmuchuje i utwardza światłem lampy polimeryzacyjnej.
Gdy to potrzebne nakłada się opaker i estetyczny kompozyt lub cement.


Zasada działania jest opisana przesz Arkadiusza Rutkowskiego w rozprawie doktorskiej:
Udoskonaleniem metod pozwalających na bezszczelinowe połączenie stopów metali z tworzywami sztucznymi i żywicami kompozytowymi jest pracowany w roku 1989 przez firmę ESPE system Rocatec.
Poprzez trybochemiczne nawarstwianie cząsteczek krzemu pod wpływem energii kinetycznej na powierzchni metalu, tworzy się na nim powłoka ceramiczna.
Wtopione w powierzchowną warstwę stopu na głębokość kilkunastu mikrometrów cząsteczki krzemu umożliwiają chemiczne połączenie z tworzywami sztucznymi.
W trakcie silikatyzacji odnotowuje się charakterystyczne ciemnoszare zabarwienie stopu (wizualna kontrola procesu). Nieodłącznym elementem systemu trybochemicznego jest silan, poprzez który dochodzi do połączenia krzemu, wbudowanego w powierzchnię stopu z grupami metakrylanowymi nanoszonej żywicy.
[Arkadiusz Rutkowski PORÓWNANIE WPŁYWU PRZYGOTOWANIA POWIERZCHNI TWORZYWA ACETALOWEGO I CHROMO – KOBALTOWEGO STOPU DENTYSTYCZNEGO NA SIŁĘ WIĄZANIA Z ŻYWICAMI AKRYLOWYMI Rozprawa doktorska]
---

Cennik siljet i komponentów:
DAN-93577 SILJET KIT - ZESTAW
(Siljet 1 op. 40 g, S-Bond - 10 ml, E-Bond - 10 ml, 2 opakery - płynne kompozyty Accolade - 697 zł)
DAN-93596 SILJET REFILL 3 opakowania po 40 g - 501 zł - 1 słoiczek 167 zł
DANVILLE E-Bond - hydrofobowy system wiążący 10 ml - 197 zł
DANVILLE: S-Bond (DAN-89104) prehydrolizowany silan buteleczka 10 ml - 197 zł
---

Siljet Tribochemical treatment of metal and Zirconia

Poniżej dodatkowy opis po angielsku, wkrótce polska wersja.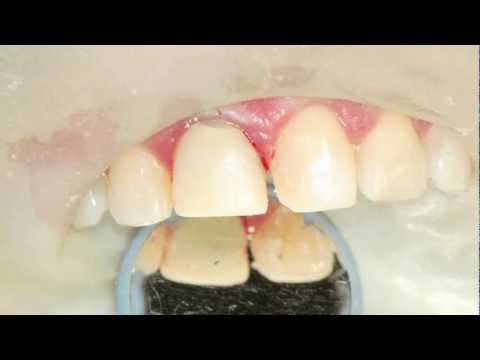 Poniżej dodatkowy opis po angielsku, wkrótce polska wersja.

Blasting with the SilJet system embeds a Silica ceramic layer on the surface of metal, porcelain or previously cured composite, producing dramatically enhanced bond strengths.
Embedded ceramic layer enables silane coupling with composite for a true chemical bond with alloys and porcelain.
Chairside, intraoral technique allows for highly esthetic repair of porcelain or composite restorations and provides an economical alternative to replacing the restoration. Plus, repairs can be made in one session.
SilJet is a silicating media system that is used to prepare porcelain, zirconia, alumina, lithium disilicate, composite, and metal surfaces for bonding or repair. SilJet Powder may be used intraorally. SilJet Powder is applied with Danville's MicroEtcher.
---
Angielska instrukcja Siljet.

Dental Surface Silicating Media for cementation and repair.
SilJet System can be used to prepare most dental surfaces for restoration or cementation. It can be used intraorally for repair of ceramic, zirconia, alumina, lithium silicate, composite, and metal surfaces. It is also ideal for preparation of the bonding surfaces of prostheses for improved adhesion. SilJet System consists of the following components:
SilJet Powder – a 30-micron silicating media comprised of encapsulated alumina that embeds silica into impacted inorganic surfaces.
S-Bond – a prehydrolyzed silane that reacts with the embedded silica to create a reactive organic surface suitable for polymerization with acrylic resins.
Accolade Opaquer – a light curable paintable resin-based restorative having excellent hiding power and neutral tones.
E-Bond – a light curable resin-based bonding resin.

general Precautions
• Never spray compressed air into the solcus due to risk of creating an air embolism.
• Always place a rubber dam in the patient's mouth when using SilJet Powder. Contamination of the silicated layer, e.g., with saliva, causes the adhesive bond to deteriorate.
• The wearing of safety glasses is recommended for patient, dentist, and staff while using SilJet Powder. Danville MicroCab™ or MacroCab™ dust cabinets are a convenient method of controlling dust when SilJet is used extraorally. Danville Sand Trap™ provides intraoral dust confi nement.
• Keep SilJet Powder free from moisture contamination by securely resealing its cap.
• When using System components, please observe all warning given on their respective Instructions for Use.
General Procedures
• SilJet Powder is blasted at the surfaces requiring adhesive repair or adhesive cementation using a dental airbrush such as the Danville MicroEtcher™ (K902836/A).
• S Bond™ is then applied to the impacted surfaces.
• Accolade™ Opaquer is optionally applied to any surface that needs to be masked for esthetic reasons.
• E Bond™ is applied as the final coat prior to restoration or cementation.
• Proceed to complete the repair with the composite of your choice or to seat the prosthetic restoration with a cement according to the manufacturer's corresponding Instructions for Use.

SilJet Powder:
• Firmly affix SilJet Powder jar onto a dental airbrush such as a MicroEtcher™. A blasting pressure of 2 to 3 bar (30 to 45 psi) is recommended. Surfaces to be treated should be clean and dry.
• Direct powder stream perpendicularly onto the target surface from a distance of 2 to 10 mm.
• Coat the part of the bonding surface of the restoration evenly. Blasting time is approx. 15 seconds for a veneer facing and correspondingly longer or shorter for larger or smaller areas.
• Remove any residual Powder with a stream of dry, oil-free air for 5 seconds.
• Upon removing the SilJet Powder jar from the dental airbrush, replace its cap securely.
S-Bond:
• Wet the impacted area directly with S-Bond. Measure out S-Bond into a Dappen dish, apply with a brush and allow it to dry for 30 seconds.
• Use dispensed S-Bond within 3 minutes to avoid excessive solvent loss.
Accolade Opaquer:
• Accolade Opaquer can be applied in a thin layer to the silanized area directly from the 24-gauge tip or with a disposable brush.
• Light-cure for 30 seconds, overlapping each area.
• Protect Accolade Opaquer from light when not in use.
E -Bond:
• Dispense E-Bond into a Dappen dish and apply with a brush in a thin layer onto the silanized or optionally opaqued area.
• Light-cure for 20 seconds. E-Bond is compatible with all commercial composites.
• Protect E-Bond from light when not in use.
Storage: Store at or below 25oC /77oF